Have you ever wondered how to use a kayak paddle float? Or maybe you've never even considered using a kayak paddle float. Do you know why a kayak paddle float would be useful?
If you're like me, you probably love to spend time out on the water kayaking. It's a great way to relax, unwind, and enjoy nature. But like anything, kayaking comes with a lot of risks. If you're not careful, there are all sorts of things that can go wrong.
In this post, I'll show you how to use a kayak paddle float, as well as why it's important to have this safety device on you while kayaking.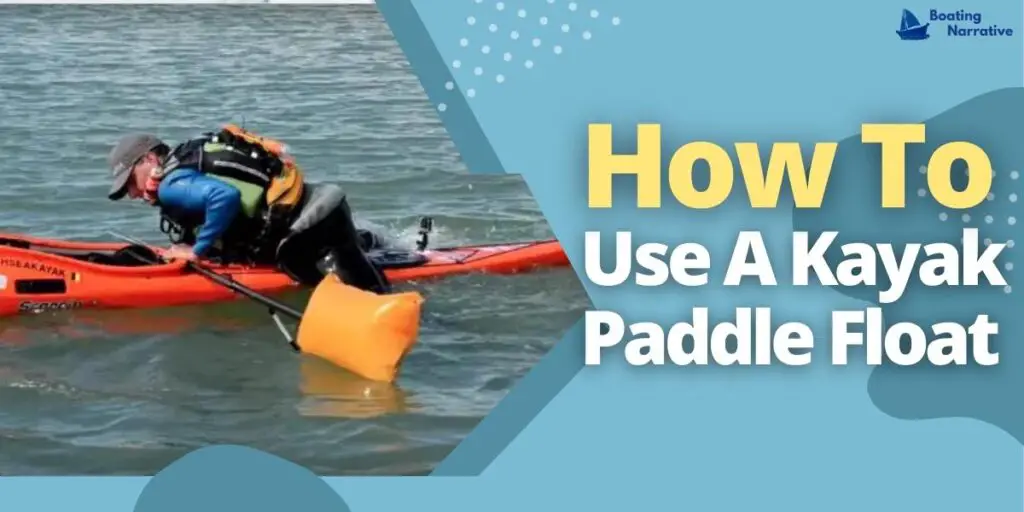 Here's How To Use A Paddle Float for Kayaks:
A kayak paddle float (also known as a PFD float) is a small, inflatable device designed to be attached to a kayak paddle. It helps the kayaker keep their paddle afloat when capsized.
Kayak paddle floats are an interesting invention. They are hollow sleeve-shaped devices, typically made from plastic, that get attached to a kayaker's paddle.
When not in use, they are attached to the top of the kayak. When the user needs it, they simply pull it into the water and clip it onto their kayak's paddle and blow air into it.
How Does a Paddle Float Work?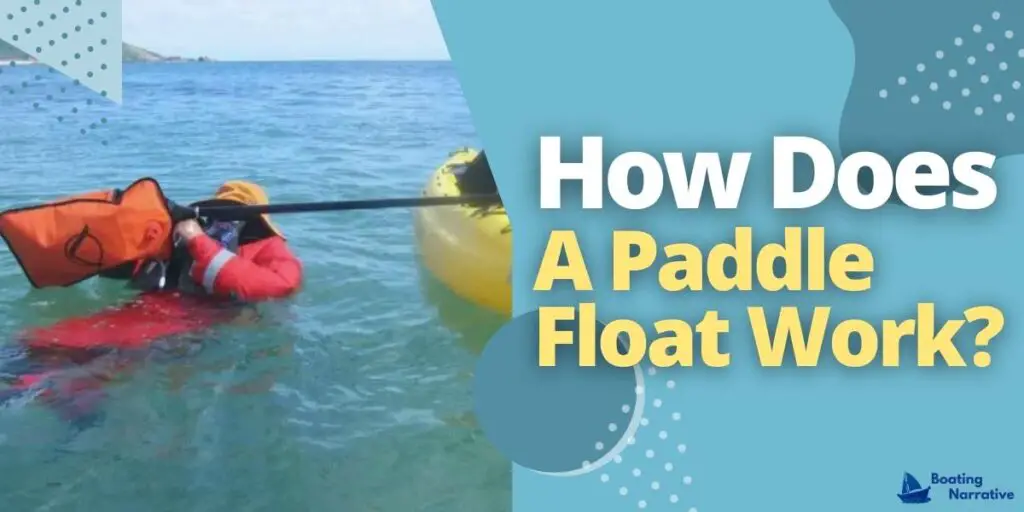 A paddle float is a device that helps provide extra buoyancy and stability to a kayaker when capsizing. The paddle float is attached to the paddle shaft and helps the kayaker to stay upright.
The paddle float has two air chambers that help to provide extra buoyancy. The kayaker can use the paddle float to brace themselves against the water and to provide leverage when getting back into the kayak.
The paddle float is the first thing a kayaker should reach for when capsizing. The paddle float is attached to the paddle shaft and helps the kayaker to stay upright.
Steps to Deploy Paddle Float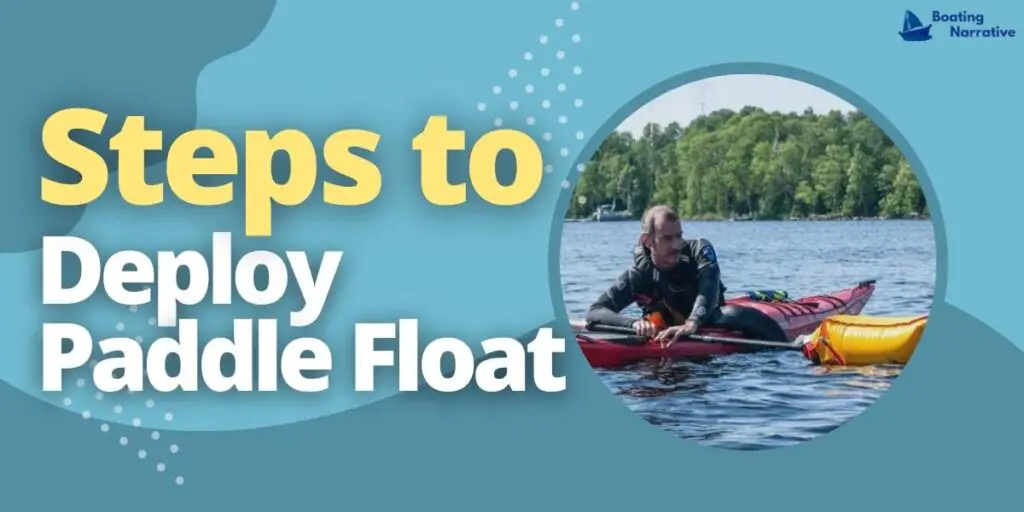 When you are capsized and need to right your kayak, the paddle float can be a lifesaver. Follow these steps to deploy your paddle float correctly:
Reach behind you and grab the paddle float from the deck of your kayak.
Unclip the paddle float from the deck and hold it in front of you with the inflation valve facing up.
Press the inflation valve to inflate the paddle float.
Once the paddle float is inflated, slip the paddle float onto the blade of your paddle.
Grab the paddle with both hands and place it across the top of the kayak.
Use it as an outrigger to stabilize yourself.
Pull yourself up onto the kayak.
Secure the paddle float for better balance.
What Not to Do When Using a Kayak Paddle Float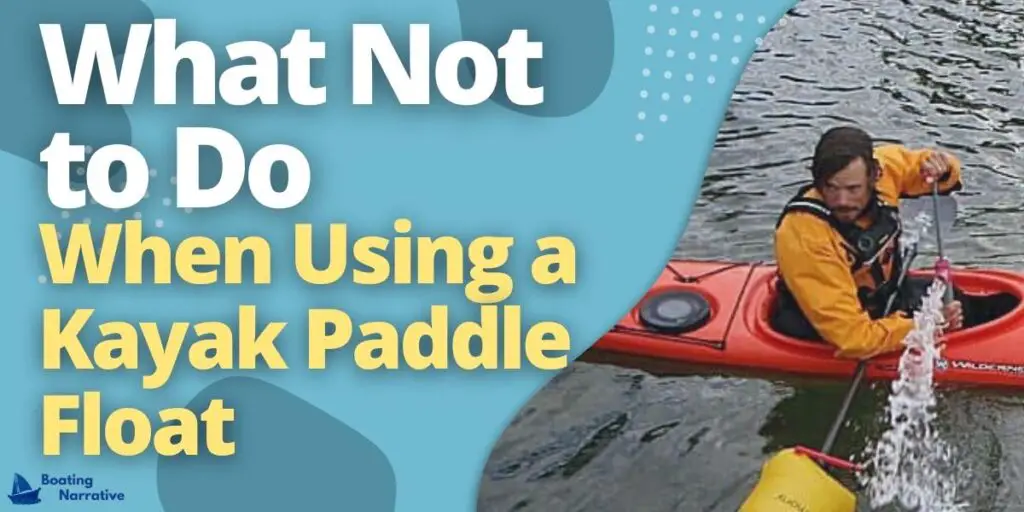 When you are using a kayak paddle float, there are some things that you should not do in order to avoid injuring yourself or damaging your equipment. Here are some things to keep in mind:
Do not put the paddle float upside down. The correct way to put it on is with the curved portion facing the kayak and the flat portion facing out.
Do not put the paddle float on too tightly. It should be snug, but not so tight that it is difficult to remove.
Do not try to remove the paddle float while the kayak is in the water. It is much easier to remove it while the kayak is on land.
Don't try to paddle with the float attached to your paddle. This will make it very difficult to move forward and can be dangerous.
Don't put the float between your legs while you are paddling. This can be uncomfortable and can make it difficult to paddle properly.
Don't try to use the float as a seat cushion. It is not designed for this and you could end up poping it or ripping it off.
What Kinds of Paddle Floats Are There?
There are two types of paddle floats: inflatable and closed-cell foam. Inflatable paddle floats are more expensive, but they are also more versatile and easier to use.
Closed-cell foam paddle floats are less expensive and less versatile, but they are still a good option for beginners.
Tools Needed to Use a Paddle Float
In order to use a paddle float, you will need the following tools:
A bungee cord
A paddle leash
A paddle blade
To attach the paddle float to your kayak, first thread the bungee cord through the end of the leash. Then, twist the valves to open the bladders and insert the paddle blade into the mesh pocket. Next, grab the loop at the end of the leash and pull it tight. Finally, twist the valves to close the bladders and buckle the straps.
How Do You Remove It?
When you're out on the water in your kayak, the last thing you want to worry about is how to remove a kayak paddle float if it is attached to the paddle.
However, knowing how to do this can be a lifesaver if you find yourself in a situation where you need to self-rescue or capsize. There are two main types of paddle float rescues: re-entry and cockpit.
To remove a paddle float from a paddle, first make sure that the float is properly inflated. Then, use the paddle float release strap or another method of release to detach the float from the paddle.
Finally, deflate the float and store it away until you need it again. Knowing how to remove a kayak paddle float can be the difference between a safe kayaking trip and a dangerous one.
Be sure to practice this skill so that you're prepared for anything that might happen while you're out on the water.
How Often Should a Paddle Float Be Used?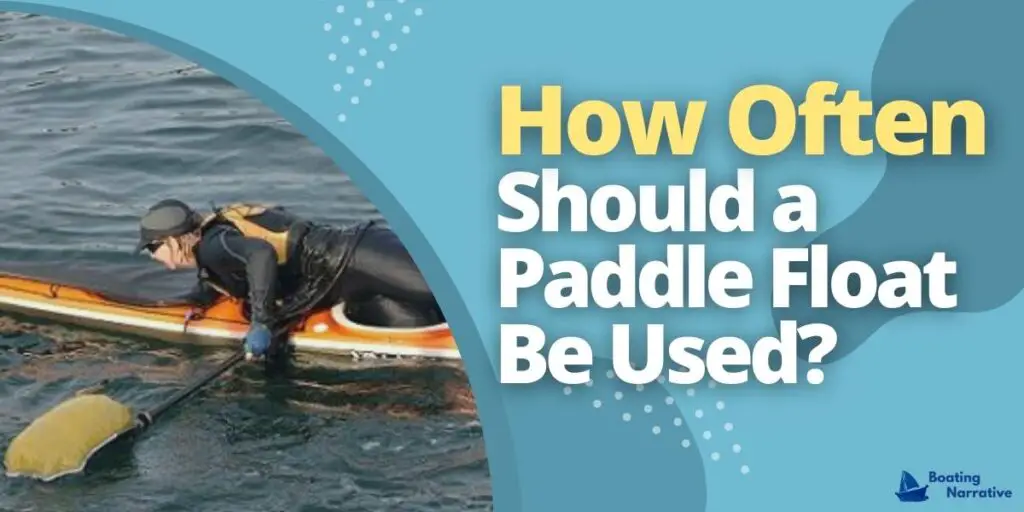 There is no definitive answer to this question, as it will depend on the individual paddler, the conditions, and the type of craft being paddled.
But, it is generally recommended that paddle floats be used at least once every month or so, even if conditions are good and you are not planning on capsizing. This will help to ensure that you are familiar with the use of the float and that it is in good working condition.
If you are paddling in conditions that are more challenging, or if you are paddling a solo kayak, you may want to use your paddle float more often.
In any case, it is always a good idea to have a paddle float with you when you paddle, just in case.
Final Thoughts
There are a few final things to keep in mind when using a kayak paddle float. First, always wear a life vest when paddling in open water.
Second, make sure your paddle float is durable and can withstand rough water. Third, the best way to use a paddle float is to capsized kayak and keep it upright for a long time.
And finally, always have extra stability when paddling in canoe paddles or an inflatable kayak. If you're looking for an easy and comfortable way to take your Kayak paddling to the next level, then you need to check out our Kayak Paddle Float!
This ingenious bit of kit is designed to make your paddling experience that much better and safer and is perfect for beginners or those who are looking for a more efficient and comfortable way to get around.
Using a kayak paddle float is one of the smartest things you can do if you find yourself in a predicament where you're struggling to stay afloat or capsized.