Kayaking has come a long way since its humble beginnings. What started as a means of transportation and hunting has evolved into a popular recreational activity enjoyed by people worldwide.
Today, many different kayaks are available to suit every need and preference. From racing kayaks to fishing kayaks, there is a kayak for everyone.
Key Takeaway's
Kayaks were originally designed and used by Inuit tribes as a means of transportation
Modern kayaks are designed for recreation and sport and come in a variety of shapes and sizes
Kayaking has become a popular outdoor activity, with people kayaking for leisure or competition
Some people also use kayaks for fishing or other activities
There are many different types of kayaks available to suit different needs and preferences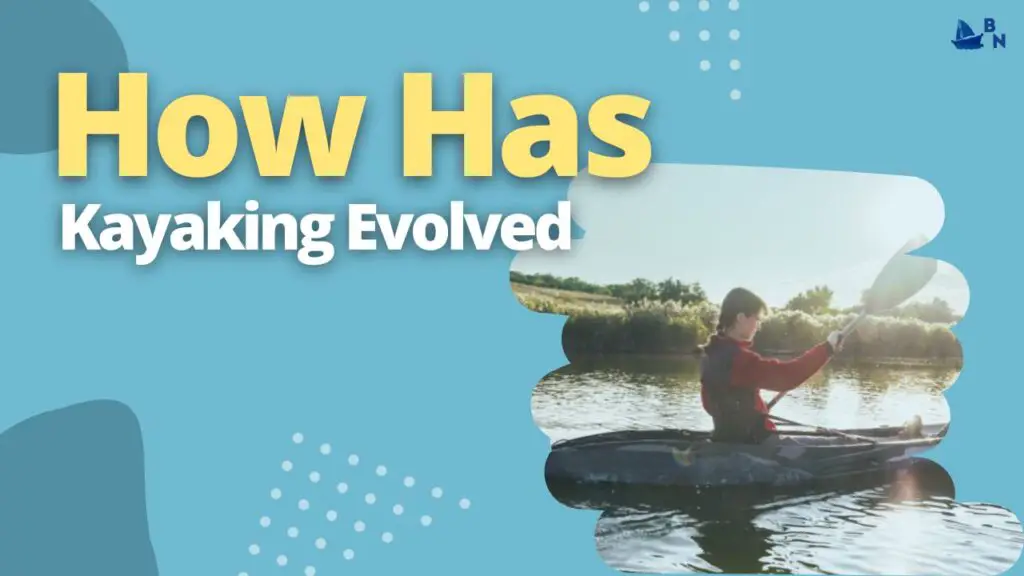 Here's The Answer To How Has Kayaking Evolved
Kayaking is a popular water sport that has evolved significantly over the years. Today, many different kayaks are available to suit all sorts of different activities, from racing to fishing to simply enjoy a leisurely paddle on a calm lake.
The Inuit people of Greenland and Alaska used the first kayaks as a means of transportation.
These kayaks were made from wood and covered with animal skins, making them both lightweight and waterproof.
The Inuit people used these kayaks to travel across vast expanses of water in search of hunting grounds or other areas where they could set up camps.
No matter what type of kayak you choose, one thing is sure: Kayaking is a great way to enjoy being out on the water.
The Sport Of Kayaking Has Its Origins In The Ancient Cultures Of North America, Europe, And Asia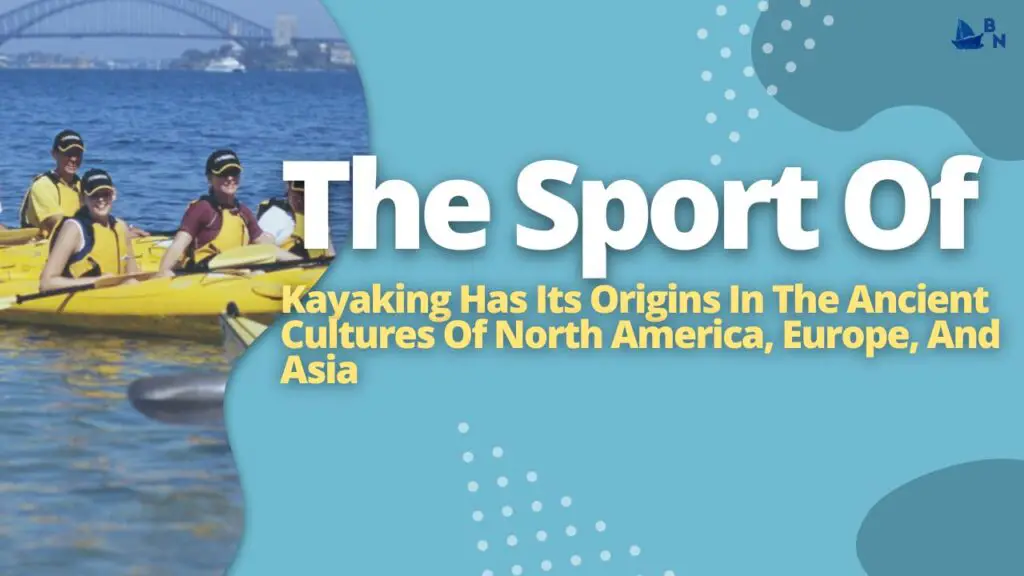 The sport of kayaking has its origins in the ancient cultures of North America, Europe, and Asia.
Northern Europeans made the earliest known kayaks from animal skins for transportation and hunting.
Inuit people used their version for similar purposes: to hunt for food and travel great distances in harsh climates.
The Modern Day Kayak Was Developed By The Inuit People Of Greenland And Alaska
The Inuit people of Greenland and Alaska developed the modern-day kayak. The first kayaks were made from wood, whalebone, and skins.
They were designed to be used for hunting and transportation in the Arctic regions by crossing rivers and lakes.
The Inuit people used them for hunting, fishing, and transportation on land or water.
Kayaks Were Originally Designed For Hunting And Transportation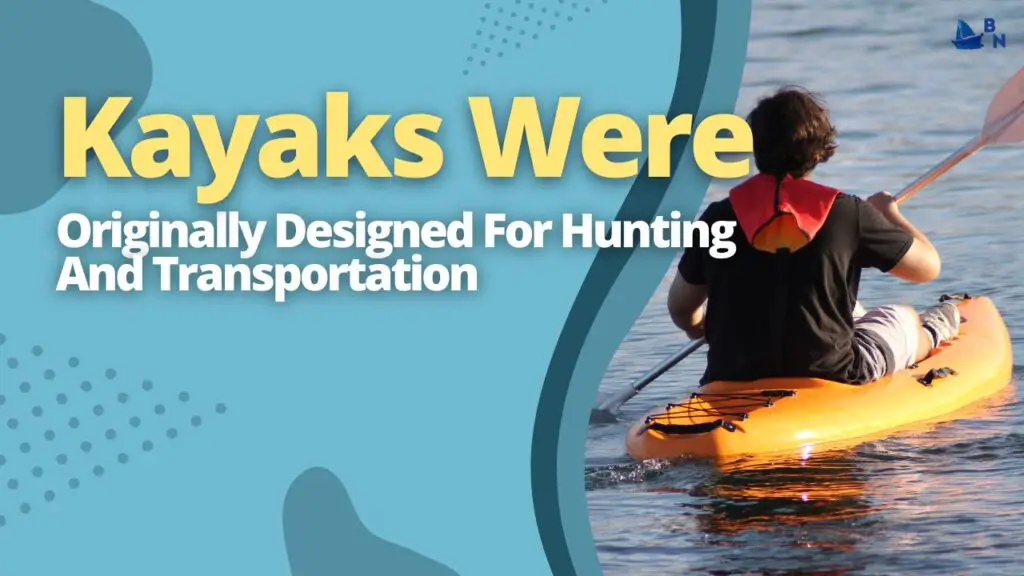 Imagine yourself as a hunter, paddling across the water to view your prey. You're hungry and tired of eating fish (it makes you fart like crazy), so you've decided to catch a deer or elk for dinner tonight.
And it's not just your friends who will be feasting on that meat; you must hide some from bears and other scavengers, too. Your kayak is made of sealskin stretched over whalebone ribs—a material that won't rot easily in saltwater and holds up well in cold temperatures.
It doesn't take long before you spot an unsuspecting animal grazing near the shoreline, which means it's time for action.
Today, Kayaks Are Used For Recreation, Racing, And Whitewater Kayaking
Kayaking has become a popular sport in the last 20 years, with people using kayaks for recreation and racing purposes.
In addition to recreational kayaking, there is also whitewater kayaking. When it comes to racing, however, you'll find that most racers prefer inflatable boats over hard-shell ones.
Whichever type of boat you use for your next adventure—whether on calm waters or rushing rapids—you'll find it important to have your gear in good shape before embarking on your voyage.
Kayaking Is A Popular Sport Worldwide And Continues To Evolve
Kayaking has evolved over the years. It's now a popular sport worldwide and continues to evolve. The future of kayaking is unknown, but it depends on how the sport evolves.
What Was The Purpose Of Early Kayaks?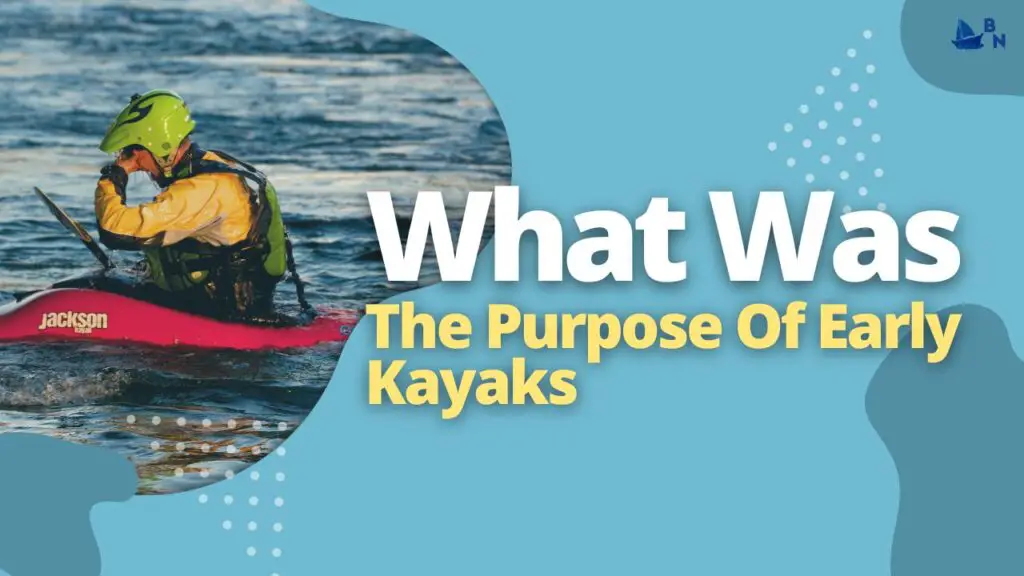 The earliest types of kayaks were used for hunting and transportation. The hunters would paddle their canoes or kayaks to find their prey or travel long distances without getting tired.
The transportation function was important because it allowed people to move supplies and other goods long distances.
Early types of kayaks also helped with fishing because both fishermen and hunters could use them as a way to reach areas where fish might be hiding.
Perhaps one of the most interesting uses for early kayaks was that they were once used in battle (but only if you're talking about Vikings).
How Have Kayaks Evolved Over Time?
Kayaks have evolved from being a simple hunting tool to a recreational activity. The first kayak was created by the Inuit people, who used it for food gathering and fishing in their cold waters.
Modern kayaks are faster, lighter, and more comfortable than their ancestors.
They're made of different materials with improved designs that allow them to handle waves or other weather conditions better. Modern kayaks also have more advanced features like GPS tracking, cameras, flotation devices, and even surfing capabilities.
What Is The Future Of Kayaking?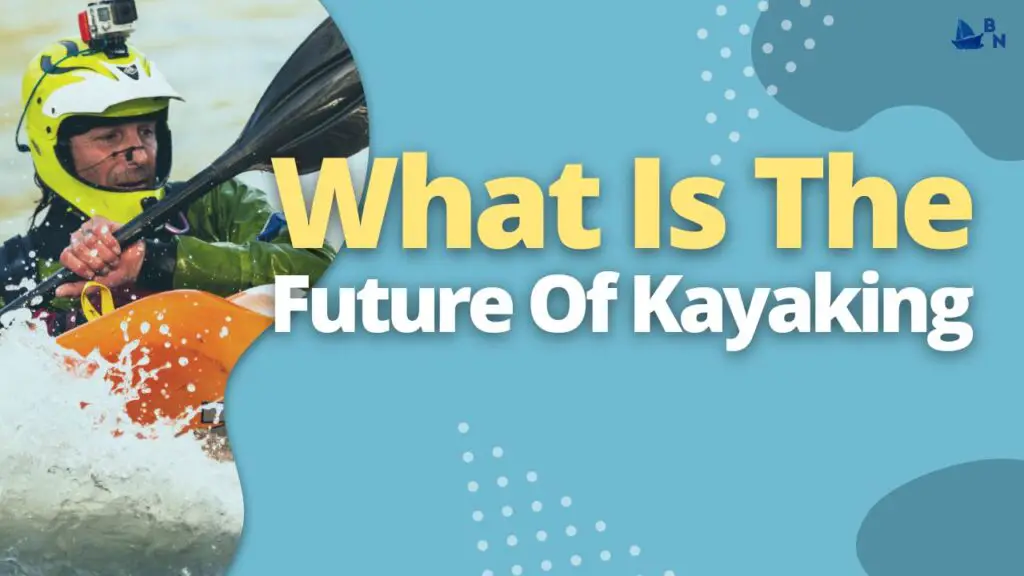 Kayaking is a sport that has evolved greatly over the years. We all know that kayakers can do a lot more than they were able to in the past, but we don't know where kayaking will go next.
Will it continue to evolve and become more advanced? Or will it stay in its current state? There are many possibilities for what might happen with this sport in the future, but only time will tell.
In Short
Kayaking has come a long way since its humble beginnings. Today, many different types of kayaks are available to suit any need.
From racing to fishing to leisurely paddling, there is a kayak for everyone.
Whether you are a beginner or an experienced kayaker, check out our other articles on kayaking for tips and advice.
And don't forget to follow us on social media for the latest updates.
Frequently Asked Questions
How did kayaking become popular?
Kayaking has been around for many years but became very popular in the 1960s and 1970s. At this time, canoeing had become less popular than water sports like swimming and surfing, so kayaking began to gain popularity as a way to enjoy nature without getting wet. Kayakers also found that they could use kayaks for fishing and other activities. Today, many different kayaks are available to suit any need or interest.
What are some of the key inventions in the history of kayaking?
Some key inventions in kayaking history include kayak, canoeing, and whitewater rafting.
How has kayaking changed over time?
Kayaking has changed over time in many ways. For example, the materials used to make kayaks have changed, and so has the way kayakers use them. Kayaking also evolves as new ideas are developed and brought to market.
What does the future hold for kayaking?
The future of kayaking looks very promising. New designs and innovations are constantly being introduced, and there is a growing interest in kayaking as a fitness or recreation activity. There is no doubt that kayaking will continue to grow in popularity over the years.