Choosing the right life jacket is essential to stay safe while kayaking. It's not just about comfort but also how well it fits and performs.
This guide will help you choose a life jacket that suits your needs and skill level.
Key Takeaways
It is important to choose a comfortable life jacket that does not restrict your movement.
The life jacket should be snug but not too tight and allow you to freely move your arms and legs.
You also want to ensure the life jacket has enough buoyancy to keep you afloat in the event of a capsizing.
It is also important to choose a life jacket that is brightly colored so that rescuers can easily see you in the event of an emergency.
Finally, try the life jacket before your kayak to ensure a good fit.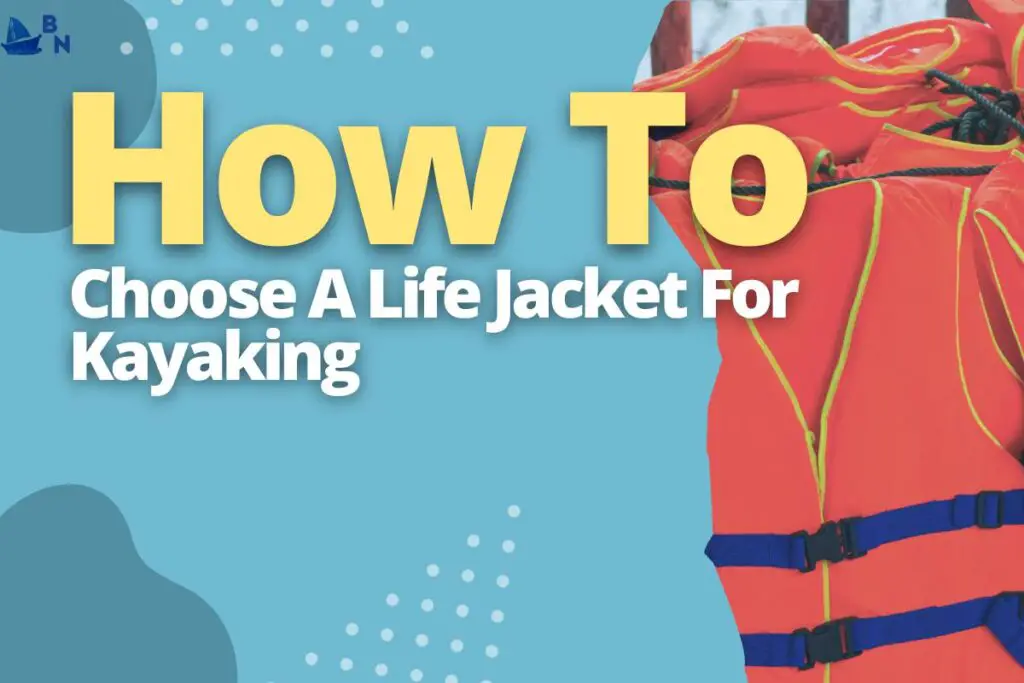 Here's The Answer To How To Choose A Life Jacket For Kayaking
In the end, your answer to the question "How do I choose a life jacket?" is quite simple. The best way to choose a life jacket for kayaking that works for you is not necessarily the best choice for someone else.
That's because we all have different needs and priorities when choosing equipment.
While there are some broad suggestions and rules available, your experience will ultimately be much more useful than anything else—even if you don't yet know what those needs or priorities may be.
Consider The Type Of Kayaking You Will Be Doing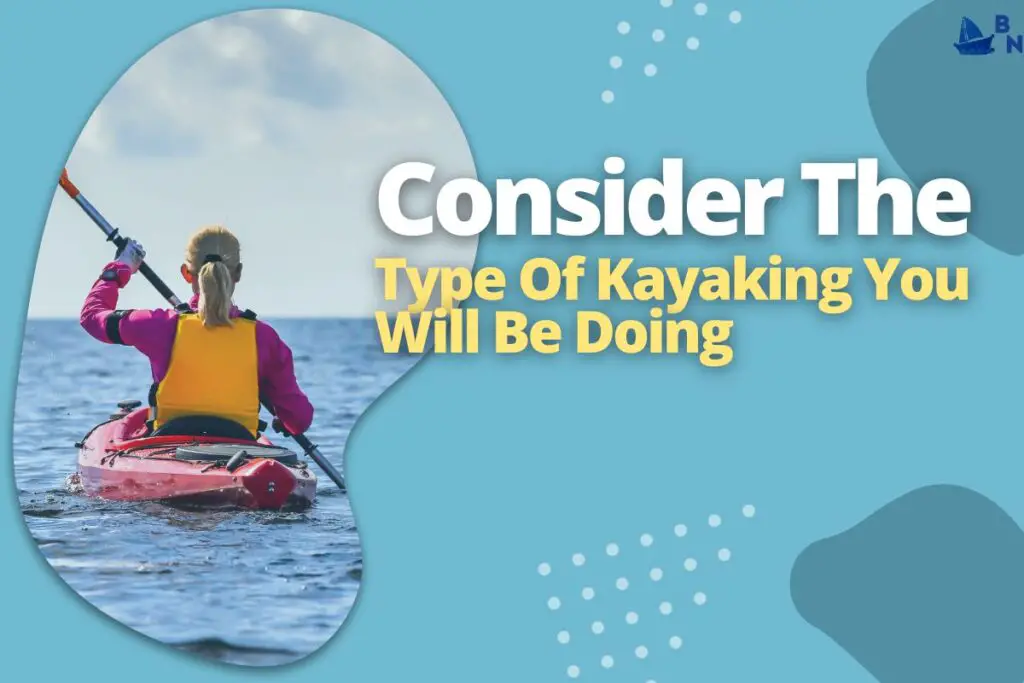 When choosing a life jacket, the type of kayaking you will be doing is an important factor. If you plan on kayaking in calm waters and flat rivers, your needs are different than if you are going to be out on the ocean or in rough waters.
In addition, when choosing a life jacket for kayaking, other factors need to be considered. For example:
Will I be paddling in cold water? If so, look for an inflatable model that can provide warmth through insulation and floatation. These models often have built-in flotation foam and removable insulation layers like fleece or wool.
Do I want something that allows me freedom of movement while paddling? Look for models with adjustable straps and buckles. Hence, they fit snugly but allow a maximum range of motion while still providing adequate protection against water immersion if necessary (such as wearing this over top clothing layers).
Think About The Conditions You Will Be Kayaking In
You should think about the kayaking conditions before selecting the appropriate life jacket.
It's important to consider the weather and water temperatures of your area.
If it's going to be hot or cold, this could make a difference in what kind of jacket you buy. It might even affect which style is best for you—a neoprene vest can get uncomfortably warm during warmer months and take up valuable storage space on a long trip if you aren't using it often enough.
A general rule is that if it's cold enough for snow or freezing rain (under 40º F), then wear your life jacket at all times; otherwise, check with local regulations before removing yours while on land (most states require boaters to wear their PFDs at all times).
Choose A Life Jacket That Fits Well And Is Comfortable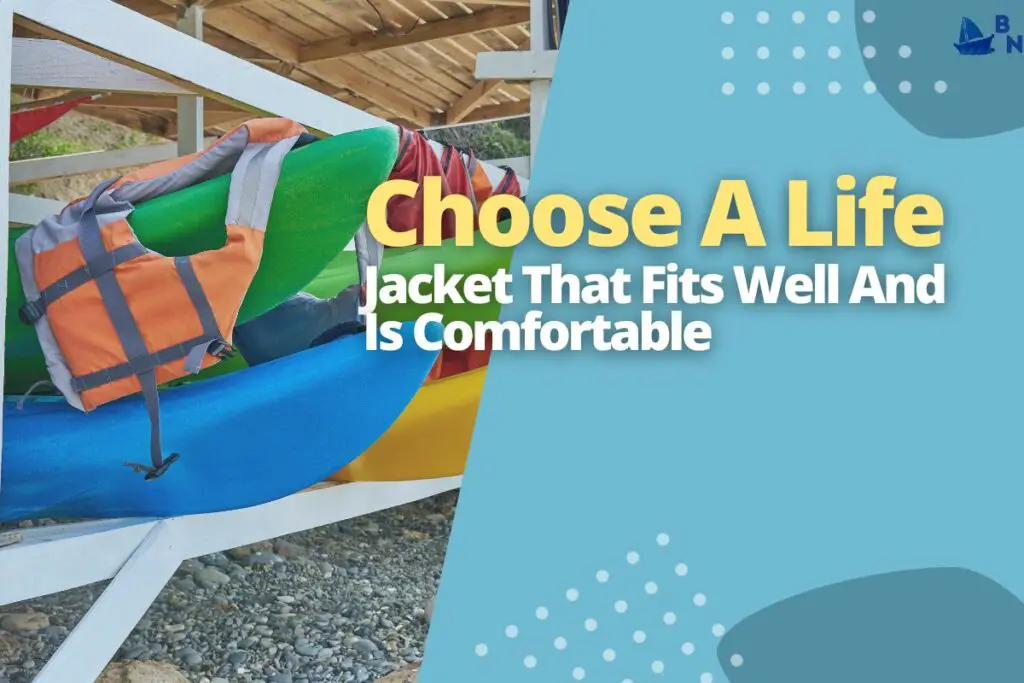 When choosing a life jacket, ensure it fits snugly but not tight. You should be able to comfortably move around in your kayak without the jacket being in the way of your paddling or movement.
If the jacket is too small, it can constrict your breathing and make simple tasks difficult (like getting into your kayak). If it's too big, it may not provide enough support if you fall out of your boat into the water and could even get trapped underwater during an emergency.
The best life jackets for kayaking should also be easy to put on and take off—especially if you need to do so quickly during an emergency—and won't interfere with paddling or movement as you maneuver your boat.
Make Sure The Life Jacket Has All The Features You Need
Now that you've got the basics down, it's time to get into the nitty-gritty. Are you a good swimmer? Do you have weak ankles or wrists?
Do you have any physical limitations that might make wearing a life jacket difficult for you? Make sure that whatever life vest/life jacket you choose has all the right features and options for your situation.
For example, if your kayak falls over while paddling (and they do), and there's a chance of getting caught in some sharp rocks before being rescued, having an inflatable collar around your neck could save your neck.
Consider Getting A Life Jacket Specifically For Kayaking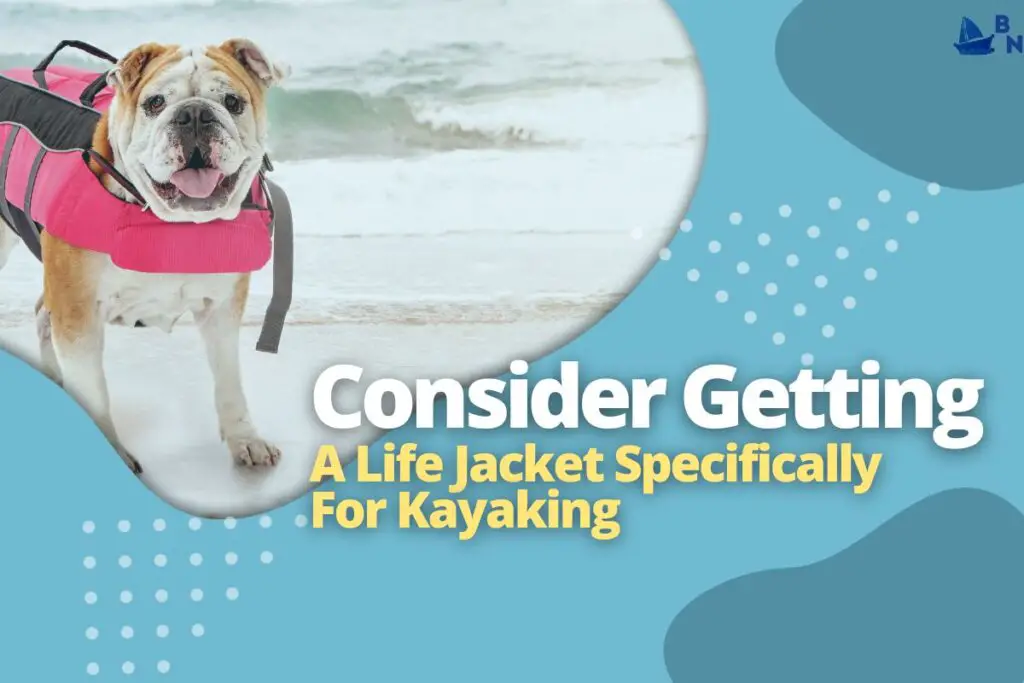 If you're a beginner looking for a life jacket that will help you in an emergency, consider getting a kayaking-specific one.
What is a kayaking-specific life jacket? In short, it's any life vest designed specifically for kayakers. The difference between these jackets and regular ones is that they have features that make them more efficient for use on the water.
What does the difference between a regular life jacket and one meant specifically for kayaking mean?
Well, suppose you're going on an expedition across the sea. In that case, buying something specifically made for this purpose makes sense because it will be easier to move around (and thus safer) than using something else.
Check That The Life Jacket Is Properly Certified
Before you decide on a life jacket for kayaking, check that it is properly certified.
Life jackets must be buoyant and have proper flotation. The US Coast Guard approves all life vests for recreational use in the United States, so every life vest will have a USCG label (which looks like this:)
Ensure your life vest has a CE mark and manufacturer's label.
What To Look For When Choosing A Life Jacket?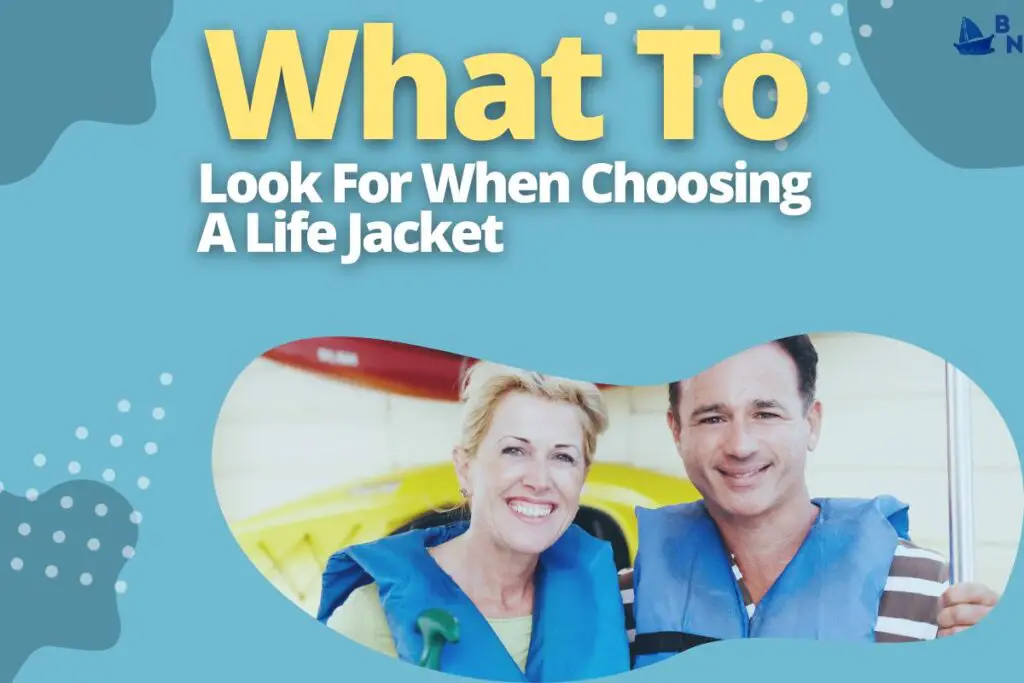 So you want to go kayaking but don't know what kind of life jacket is best suited for your needs? Don't worry! The first thing to do is figure out what type of water activity you're up for.
The following factors will help you determine the right kayaking lifejacket for your skill level:
How long will you be in the water? You may only need a short-term flotation device like a throwable or buoyant pillow. Or perhaps it's something more permanent, like an inflatable PFD that can come with you on all your adventures (or even better, all day, every day).
Where are the hazards? Think about where and why you might use this equipment—and where there could be any potential dangers lurking nearby: rocks vs. sand bar vs. open ocean, etcetera.
How To Properly Fit A Life Jacket?
If you're new to the sport or want to make sure you're not going to die, follow these steps before buying your first PFD.
Check the sizing chart.
Make sure it is not too big or small for your body type.
Check that there are no snaps or zippers on the front of the jacket that could snag if you fall in the water (they won't be as effective if they get trapped underneath your body).
Try it on with a backpack and spray skirt (if you have one) already attached to see if there is any interference around your neck or arms when paddling techniques are used in conjunction with other gear worn while kayaking.
Conclusion
Now that you know how to choose a life jacket for kayaking, you can go out and have fun on the water.
Remember that many factors are involved in choosing the right life jacket, but at the end of the day, it all comes down to what you need and what kind of conditions you will be swimming in.
So don't worry too much about finding one specific type of life jacket or another–just make sure it fits well (and is comfortable).
Frequently Asked Questions
Which type of life jacket is best for me?
The type of life jacket that is best for you will depend on the kayaking you plan on doing, and the specific hazards present where you intend to kayak. In general, life jackets designed for whitewater paddling or surfacing can be helpful in reducing impacts during falls.
How can I choose a life jacket that will fit well and protect me from injuries?
When choosing a life jacket, it is important to carefully consider your body type and the type of kayaking you plan on doing. Life jackets come in different sizes based on demographic data, including weight and height. In addition, life jackets often come with straps that can be adjusted to ensure a good fit. Life jacket manufacturers also offer adjustment instructions online or at the store where they are sold.
How do I ensure that my life jacket will be comfortable while kayaking?
Wearing a life jacket that is properly fitted can make kayaking more comfortable. Life jackets come in different styles and fabrics, so it is important to find one that will fit well and be supportive around your neck or arms. In addition, you may want to consider wearing a life jacket that includes pockets for personal items such as sunscreen and sunglasses.
How do I know which size life jacket to choose?
In general, life jacket manufacturers offer size information online or at the store where they are sold. In addition, life jackets often come in different size ranges based on weight and height. Life jacket manufacturers also offer adjustment instructions online or at the store where they are sold.