If you're planning on renting a pontoon boat, you need to know how much it costs to fill it up with gas. Pontoon boats are a fantastic way to have a good time on the lake. And since they're so popular, it's essential that you know how much it costs to fill them up with gas.
In this article, I'm going to share some vital information on how much it costs to fill a pontoon boat with gas, as well as some tips on how to save money.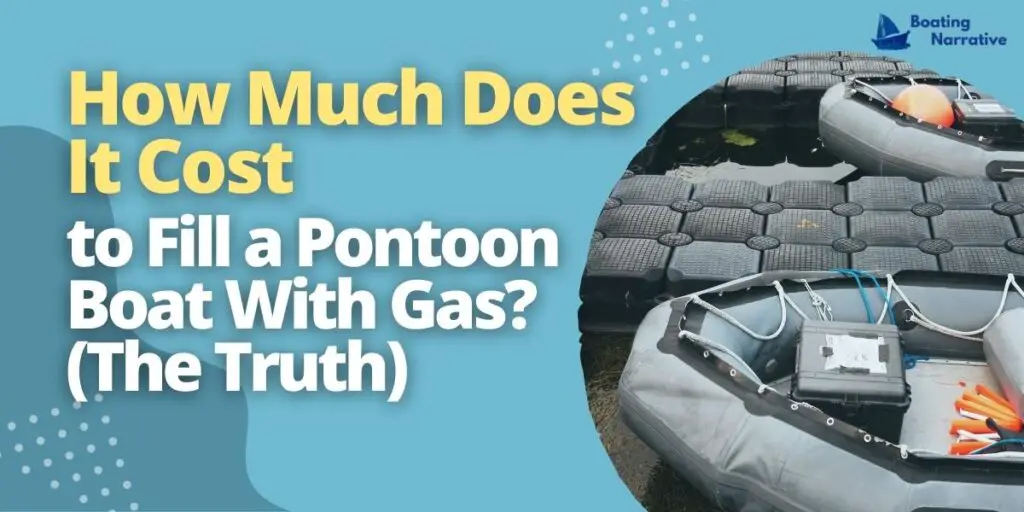 Here's The Answer To How Much It Costs to Fill a Pontoon Boat with Gas:
On average, regular gas costs around $4 to $5 per gallon. Filling a tank on a 25-foot pontoon boat can take about 30 to 50 gallons of fuel. Hence it costs around $150 to $250 to fill an average pontoon boat fuel tank.
Things To Know Before Filling Up That Pontoon Boat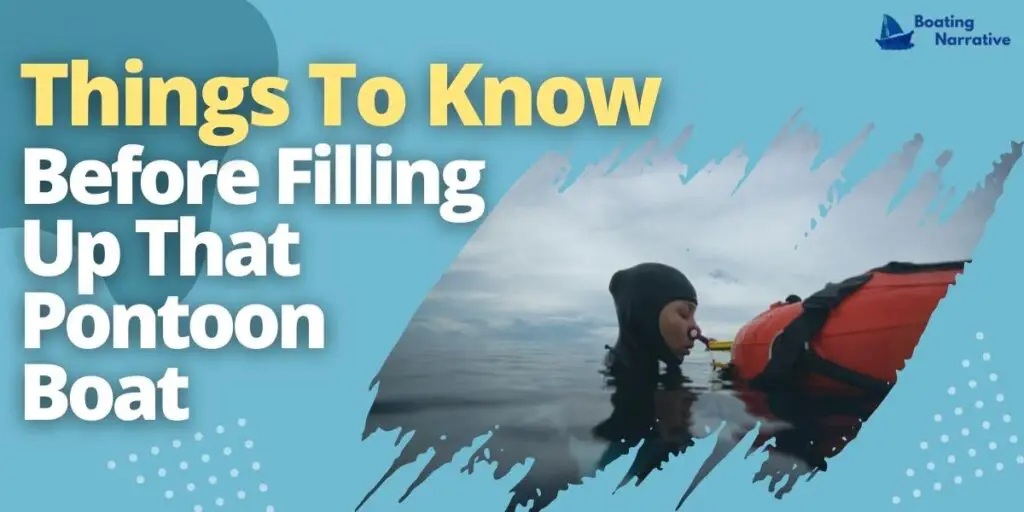 Before you fill up your pontoon boat with gas, there are a few things you need to know. Here are a few tips:
The first thing you need to know is how much gas your pontoon boat needs. A good rule of thumb is to figure out how many miles you'll be traveling and then multiply that by the fuel consumption of your outboard motor.
The next thing you need to know is the octane rating of your pontoon boat's motor. The higher the octane rating, the higher the quality of gas you'll need to use.
Finally, you need to know the horsepower of your pontoon boat's motor. The higher the horsepower, the more gas your pontoon boat will consume.
Different Methods of Gas Filling a Pontoon Boat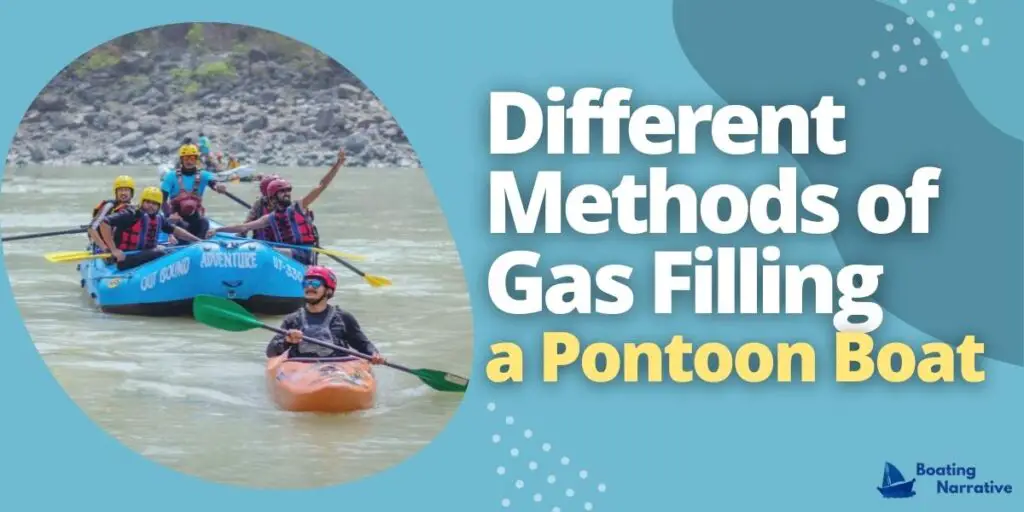 Filling a pontoon boat with gas can be accomplished in a few different ways. Using a gas station is the most usual method, which is typically the easiest and most convenient method. However, this can be more expensive than other methods.
Another option is to fill the gas tank directly from a gas caddy, which can be slower but is often cheaper. When handling gas, extreme caution is required, as it is flammable and can be dangerous.
A third option is to use a gas pump that is designed specifically for boats. These can be found at some marinas and marine supply stores.
Finally, some marinas and moorings offer gas filling services, which can be a convenient option if you are already at the dock.
How Often Should You Refill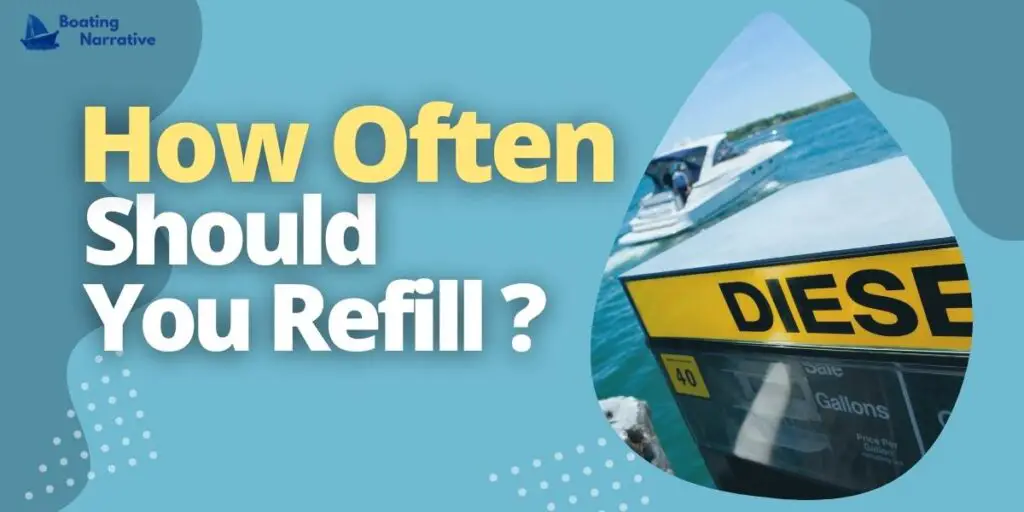 It all depends on the size of your boat, its speed, and how long you intend to spend on the sea. As a general rule of thumb, most people fill up their boat before heading out for the day and then again at the end of the day. 
If you have a smaller boat, you may be able to get away with filling up every other day. 
For larger boats or boats with high-powered engines, you may need to fill up more often. 
It's always a good idea to check your boat's gas levels before heading out, even if you think you have enough to last the day. 
You never know when you may run into rough waters or have to make a detour, which can use up more gas than you planned. It's also a good idea to keep an eye on your gas gauge throughout the day so you know when you're getting low and can head back to shore.
Average Price to Fill a Pontoon Boat with Gas
The cost of filling a pontoon boat with gas can vary depending on a number of factors, including the current Price of fuel and the size of the boat.
On average, it costs between $150 and $250 to fill a pontoon boat with gas. However, the actual amount will be determined by the boat's fuel economy and purchase price.
Best Fuel For a Pontoon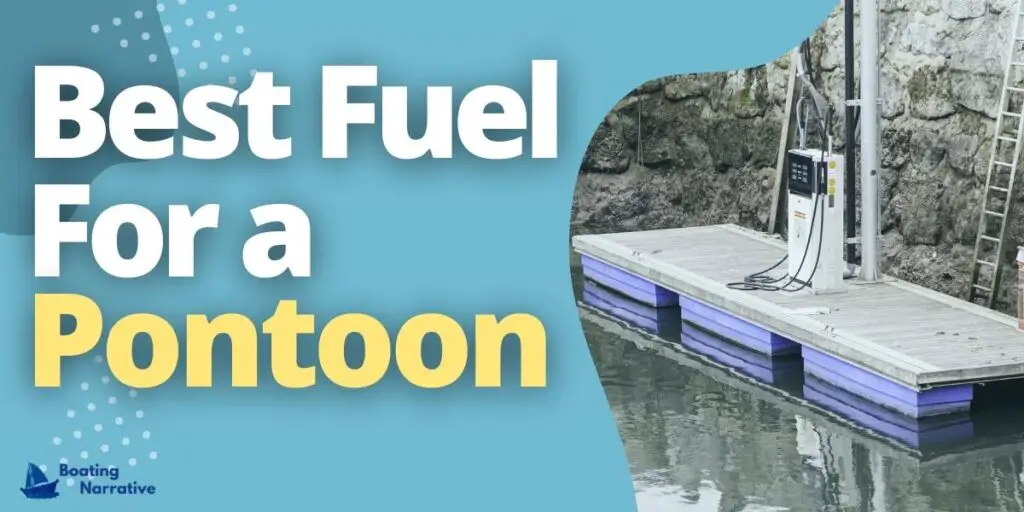 Most pontoon boats run on regular unleaded gasoline, which is widely available and relatively affordable. However, some newer models are designed to run on diesel or ethanol fuel. Consult your owner's handbook for the best advice to see what type of fuel is recommended for your particular boat.
Fuel injection systems are becoming more common on pontoon boats. These systems are more efficient and can help to reduce emissions. However, they can be more expensive to maintain than carbureted engines.
Diesel and ethanol fuels can be more corrosive than gasoline. This can cause damage to fuel injection systems and other engine parts. It's important to consult your owner's manual to see if your pontoon boat is designed to run on these types of fuels.
Different boats have different fuel requirements. Some pontoon boats are designed for high performance and require premium gasoline. Others are designed for economy and can run on lower-grade fuel.
Why Can't You Just Fill Your Boat With Jet-A?
Jet A is not safe for boats. Jet A is a kerosene-based fuel, while most boats run on gasoline. Using Jet A in a boat could damage the fuel injector and is not recommended by boat insurance companies.
Older boats may not have a fuel injector and could run on either gasoline or kerosene, but it is not recommended to use kerosene as it is more difficult to start the engine and consume more fuel.
If you are unsure what kind of fuel to use in your boat, it is best to ask at a local gas station or service station. They will be able to advise you on the best type of fuel for your boat and how much gas you will need to fill it up.
How to Fill a Pontoon Boat With Gas
Filling a pontoon boat with gas is not difficult, but there are a few things to keep in mind. 
First, you'll need a jerry can or gas caddy. This will hold the gas you'll be putting into the boat. 
Next, you'll need to know the amount of gas your boat's engine takes. This information can be found in the boat's manual. 
Once you know how much gas you need, fill up the jerry can or gas caddy. 
Then, simply pour the gas into the boat's engine. 
That's all there is to it! Just remember to be careful when handling gas, and always keep an eye on the amount of gas you're putting into the boat.
Pontoon Boat Milage on a Tank of Gas
This all depends on the type of motor your pontoon boat has. If you have a 4-stroke motor, you can expect to get better gas mileage than if you have a 2-stroke motor.
A pontoon boat can travel up to 30 miles on a single tank of gas. The exact range will depend on the boat, the driving style, engine size, passenger load, and tire pressure.
Additionally, the size of your motor will affect how much gas your pontoon boat uses. A smaller motor will use less gas than a larger motor.
You can help by doing a few things, such as improving your pontoon boat's gas mileage.
First, make sure you're using the right type of gas and the right additives.
Second, find the sweet spot for your pontoon boat's speed. Gas consumption increases as speed increases, so you'll want to find a comfortable cruising speed that doesn't use too much gas.
Finally, keep an eye on your pontoon boat's mileage. The more you use your pontoon boat, the more gas it will consume.
Save Money When Filing Your Pontoon Boat with Gas
Here are some ways you can save money when filing your pontoon boat with gas:
Only fill up your tank when you're at or below half-full. This will help you avoid paying for gas you don't need.
Don't let your pontoon boat idle for long periods of time. Idling uses up fuel without getting you anywhere.
Keep your pontoon boat well-maintained. This will help it run more efficiently and use less fuel.
Consider upgrading your pontoon boat's accessories. Things like a better propeller or a fuel-injected engine can help your pontoon boat use less fuel.
If you have a sailboat, make sure to use it as much as possible. Sailing is a very efficient way to travel and uses very little fuel.
Final Thoughts
According to Boat US, the average cost of filling a pontoon boat with gas is around $100. This cost will vary depending on the size of your pontoon boat and the Price of gas in your area.
You can save money on gas by shopping around for the best Price and filling up your pontoon boat when prices are low. You can also reduce your fuel consumption by slowing down and avoiding choppy waters. Finally, make sure your pontoon boat is well-maintained to improve its fuel efficiency.