Kayak fishing is an incredible way to enjoy the outdoors and catch fish. It's a great way to get out on the water, especially if you're not an experienced fisherman.
Kayak fishing is also a great way for families to spend time together because it doesn't require special training or equipment.
You don't even need previous experience being on a boat or fishing from the shore—all you need is a basic understanding of handling your kayak and paddle.
Key Takeaways
Taking a kayak out on the water to go fishing is a fun way to spend time outdoors.
You will need a few things to go kayak fishing, including a kayak, paddle, life jacket, and bait.
Kayaks are relatively easy to maneuver and provide a great way to fish in calm waters.
Paddles help you move through the water, and life jackets keep you safe in case of capsizing.
Bait is necessary to catch fish, so bring some worms or other bait before heading out on your kayak fishing adventure.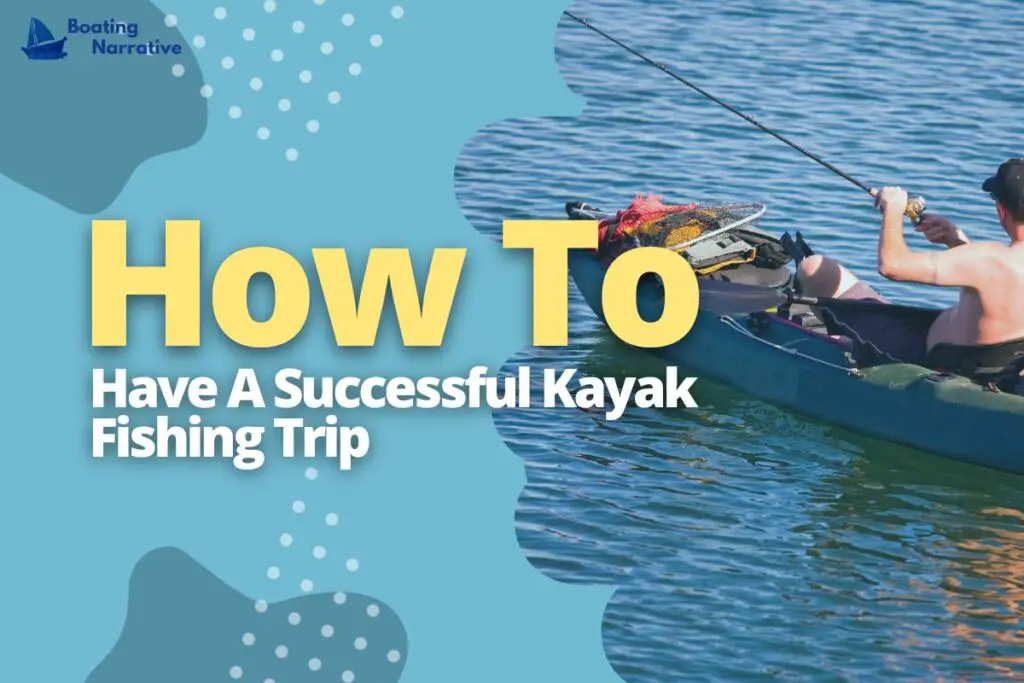 Essentials For Kayak Fishing
To go kayak fishing, you'll need a few necessities. These include:
A kayak
Paddle
Life jacket
Bait (such as worms or bait fish)
However, these are just a few things you'll need to enjoy kayak fishing. No specific kit is necessary for everyone. Thus determine what suits you and your family the best.
If you're new to kayaking or fishing from a boat, doing some research before your trip can be helpful.
This will help you determine the tools and resources required for a successful expedition.
Warm Clothing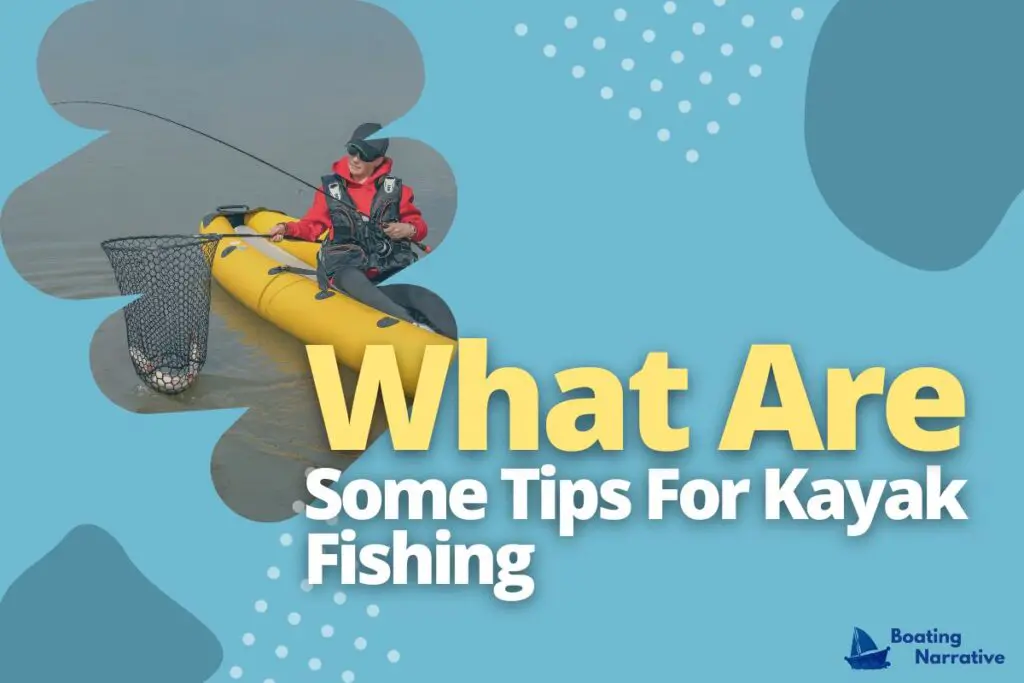 You'll want to dress in layers for your kayak fishing outing. In colder weather, you can layer up with a waterproof jacket and pants, gloves and boots, a hat, and sunglasses.
You'll also need to protect yourself from the sun with sunscreen or lip balm.
Wear water-resistant socks under your regular socks in case you have to get out of your kayak for any reason—they'll dry quickly while keeping all of your other gear drier.
A Fishing Kayak
A kayak will be your best friend in fishing because you can get out on the water and explore new areas. Many people have never been into kayaking, but it's surprisingly easy to learn.
If you already know how to kayak, then you need to choose the type of boat that best suits your needs.
The first thing you should consider when purchasing a fishing kayak is comfortability; if the seat or backrest doesn't feel good, then it's going to be hard for you to enjoy yourself on your journey.
Another important factor is durability; even though most kayaks are made from strong plastics or fiberglass material, some risks are still involved with using them over time (for example, dropping them in shallow water).
A Pfd
A PFD is a safety device you wear when in the water. It helps keep you afloat in an emergency and can be a lifesaver if your boat capsizes.
You must have one on board when kayaking or canoeing.
You can buy a PFD at any sporting goods store.
A Fishing License
While fishing licenses are not required in many states where kayak fishing is popular, they are required in most places.
Fishing licenses can be found at sporting goods stores and online, as well as at marinas and bait shops.
An Anchor
I tried using my paddle to keep my kayak in place for the longest time. It worked fine if I was anchored on something solid and didn't have much current.
But when I tried it in moving water or with choppy waves, things got messy fast:
Then there's the other option: use an anchor.
There are a number of nice kayak anchors available for purchase at any number of local or online places, including Amazon.
The first is a weight that attaches to your anchor rope by way of a clip at one end and has some sort of floatation device on the other (the kind used by divers).
What Are The Benefits Of Kayak Fishing?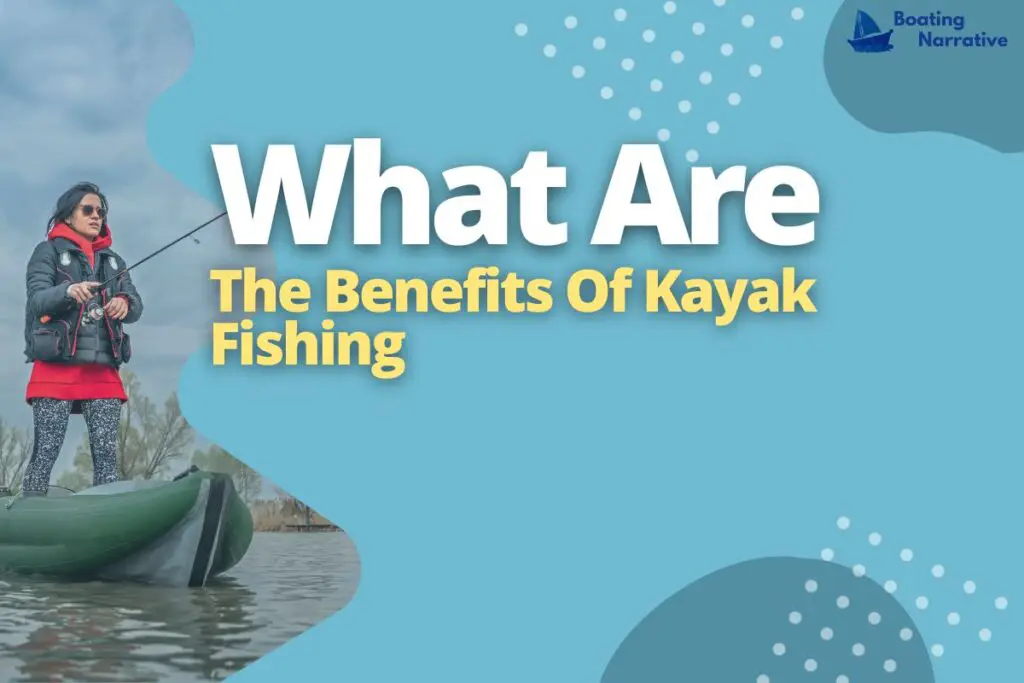 When you kayak fish, you're in your little world. You can go to any place and do whatever you want. No one is going to bother you or ask what the hell it is that you're doing out there on the water.
Although it may only be for a short time, it's a wonderful opportunity to disconnect, even if it's just for a weekend or two in the summertime when everyone else in town seems like they're having fun without me.
Kayak fishing is also a great way to exercise— who doesn't love exercising? And since I'm not going anywhere fast enough to count as running (or swimming), my heart rate remains low enough that I don't feel like I'm working out.
Plus, kayaking allows me more intimate contact with nature than would otherwise be possible; I often see birds flying overhead and dolphins swimming below me while out on my kayak trips.
What Do You Need To Get Started In Kayak Fishing?
If you're new to kayak fishing, there are a few things that you'll need to get started. It's best to start with a small, lightweight fishing kayak.
You can also look for one that has an open cockpit so you have room for your gear and can easily reach your rod, as well as safe access to the water should something go wrong.
All kayakers should have a personal flotation device (PFD). This is mandatory by law and will keep you afloat even if something goes wrong while on the water.
The next essential item is fishing gear—you'll want at least some basic tackle before heading out on any trip, whether for fun or more serious fishing business.
What Are Some Tips For Kayak Fishing?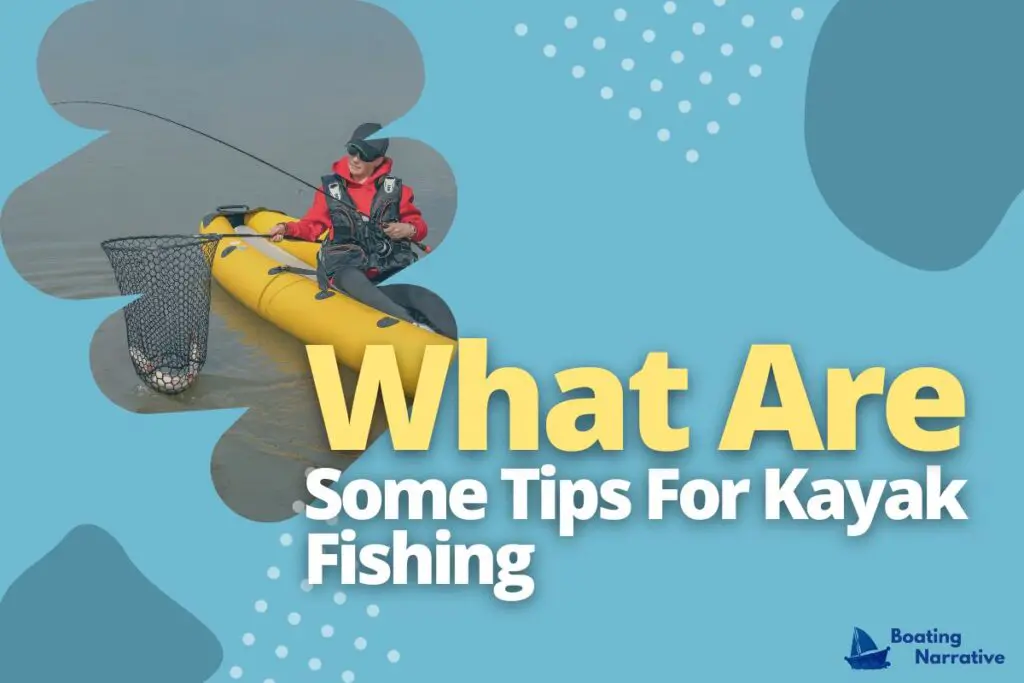 Kayak fishing is a fun and exciting way to spend time on the water. If you've never kayaked before, or if you're looking for a new hobby, we have some tips that will help make sure your experience is safe and successful.
Wearing a life jacket is a must whenever you're on the water, whether on an amphibious aircraft carrier or an inflatable raft.
Life jackets are designed to keep you afloat should something go wrong and can also save your life in case of fire or explosion aboard a ship. What's more, they provide great flotation if someone falls overboard.
Pay attention to weather conditions while kayaking; it's important not only because of safety concerns but also because strong winds could blow away your tackle box or cooler full of beer(s).
Conclusion
Spending time on the water together while casting a line from a kayak is a lot of fun. It's also a great hobby that can turn into something much more. I've been kayak fishing since 2011, and it's one of my favorite things to do on the weekends or whenever I have time off from work.
This article provided tips on what to look for when purchasing a kayak, as well as some general information about the sport.
If you're interested in trying kayak fishing out for yourself, be sure to research what makes sense for your situation and go do it! We hope this article helped answer any questions you might have had.
Frequently Asked Questions
What are the best places to kayak fish?
Some kayaks and fishing techniques will be better suited to your situation than others, and this may vary depending on factors like your location and the season. Some popular kayaking areas include creeks and rivers in warmer climates, estuaries, bays, or harbors around high-population centers during the spawning season, colder waterways early in the spring when migrating fish are concentrated, etc.
How can I make my kayak fishing more efficient?
There are a few ways in which you can improve the effectiveness of your kayak fishing: purchase the right vessel for your size, weight, and experience; use the right gear; practice regularly.
What are the most common techniques for kayak fishing?
You can use a few different kayak fishing techniques, but many people opt for trolling or casting. Trolling is when you slowly move your vessel back and forth across the water's surface. At the same time, casting involves throwing your line out into the water and then waiting for a bite.
What are some tips and tricks for kayak fishing beginners?
To get the most out of your kayak fishing experience, start by researching the best places to fish in your area. Also, practice regularly to become an expert at this unique sport. Finally, bring along the right gear and know what to do if you hook a fish.